Sunday,

June 11, Feast of Corpus Christi,

following the 11 am Mass, St. Joseph Church will hold a

Eucharistic Procession

from inside the Church to the prayer garden where prayers will be said by Father James, and then Benediction will follow inside the Church. All are welcome to come and walk in the Eucharistic Procession. This Procession is a public witness to our faith as Roman Catholics and exhibits the importance of the Holy Eucharist in our lives.
---
St. Joseph Roman Catholic Church
59 Main St. High Bridge, NJ 08829
Our daily Mass schedule is Monday -Thursday at 8 a.m.
Our Weekend Mass schedule is:
Saturday 5 pm Vigil Mass &

Sunday, 8 am, 9:30 & 11 am Mass
First Friday: Mass at 7 pm
---
Learn more about our 2022-2023 Restoration Campaign by clicking

HERE

.
---

Let us pray (1) Our Father, (1) Haily Mary & (1) Glory Be for all of the Holy Souls in Purgatory.
Click

HERE

to make your donation to the 2023 Bishop's Annual Appeal, Renewed and Sent on a Mission by the Eucharist.
Thank you to all who have contributed to the Bishop's Annual Appeal!
Contribute Online
Pray the Rosary
5th Sunday of the month following the 11 am Mass.
'Made With Love' Ministry
If you have a love for knitting or crocheting and would love to create a blanket for those little ones who are baptized at St. Joseph Church, please contact the Parish Office at [email protected]
Parish Office Hours
Monday -Thursday 9 a.m. - 4:30 p.m.
Parish Bookkeeper: Mondays 10am
Parish Contact Information:
(908) 638-6211 [email protected]
Bible Study
READ THE BIBLE RIGHT HERE!
Our Bible Study Group, with parishioner Andrew Rispoli, meets every Tuesday in the Parish Hall at 7:30 pm. It is also live-streamed on this Facebook page.
Holy Name Society
The Holy Name Society meets every First Friday after the Holy Sacrifice of the Mass, which is at 7pm, in the Parish Hall.
Social Ministry
The Social Ministry of St. Joseph Church aims to build a faith-filled community by hosting fun-filled events at the Parish that brings people together. This Ministry was formed in loving memory of Kathryn Van Nest.
Confession
Confession on Saturdays from 4 pm to 4:45 pm
First Sunday of the Month after the 11 am Mass & by appointment (call the Parish Office) & upon request.
Eucharistic Adoration
Second Sunday of the Month after the 11 am Mass
First Friday of the month from 3 p.m.-7 p.m. followed by Benediction and Mass.
Daily Scriptural Readings
Weekly reading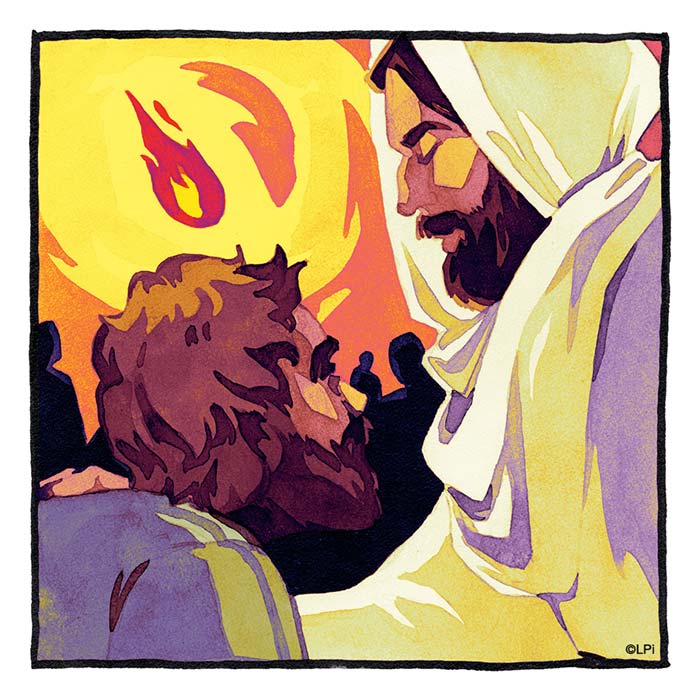 © Liturgical Publications Inc
---